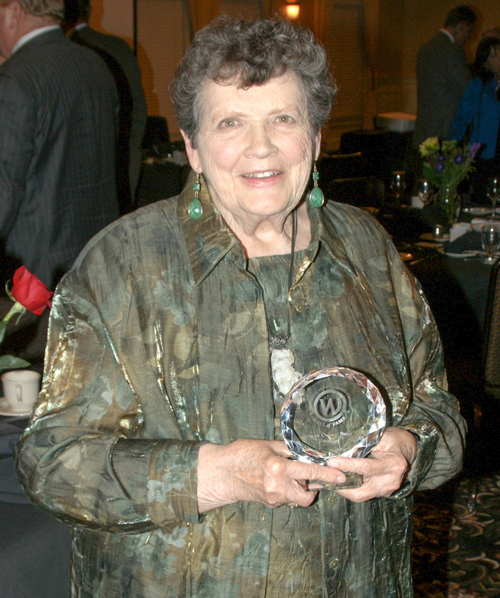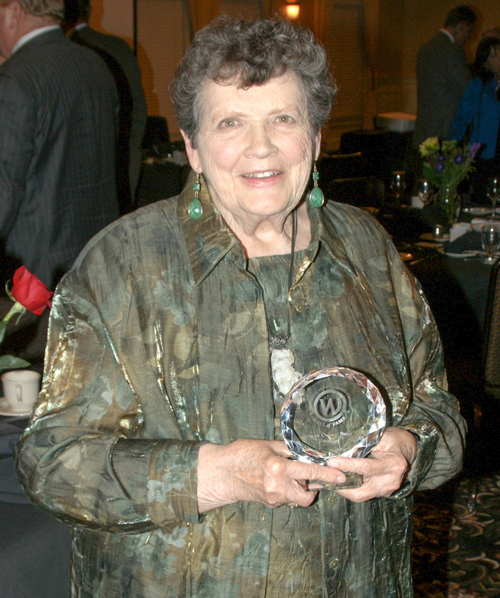 Meridian Services is a company dedicated to providing services of the highest quality to people, including those with intellectual disabilities. Marya Hage founded Meridian Services in 1980 in Saint Cloud, Minnesota, as one of the first licensed providers of Semi-Independent Living Skills (SILS) in the State of Minnesota. In 1984, the company began to provide Case Management services. The State initiated community-based Waivered Services, expanding the choices available for people with intellectual disabilities regarding their living environments and service providers, and Meridian Services responded in 1988, by opening the first of its Supervised Living Services (SLS) programs. Subsequently, the company began to offer In-Home Services (IHS), providing the opportunity for people to continue to live at home with their families.
One of the most significant developments in Meridian Services' history was its expansion into the Twin Cities in 1993, during which the company began to offer Supervised Living Services (SLS), as well as In-Home Services (IHS) and Case Management Services in the Metropolitan area.
In 1999, Meridian Services pursued the opportunity to develop vocational services for people with intellectual disabilities. It did so by creating Zenith Services, Incorporated, as a separate, non-profit corporation. In addition, the organization decided to move its administrative functions and personnel into a separate management services company, Orion Associates.
Meridian Services was awarded CARF Accreditation in March 2003 for its Family Services (In-Home Services) and Community Living Services (SLS and SILS) programs. Meridian Services' three year accreditation represents the highest level of accreditation that can be awarded to an organization and shows the organization's substantial conformance to the standards established by CARF, the international accrediting commission. An organization receiving a Three-Year Accreditation outcome has demonstrated that its programs and services are of the highest quality, measurable and accountable. Meridian Services has continued to receive CARF Accreditation every three years and remains accredited to this day.
Meridian Services has grown significantly over the years, in terms of the number of programs operated, people employed, and persons served. It is now a provider of a wide range of services to both children and adults in counties throughout the State of Minnesota. In addition to Semi-Independent Living Services (SILS), Case Management services, Supervised Living Services (SLS) services (currently known as Community Residential Services (CRS)), and In-Home Services (IHS), the company now provides Independent Living Services (ILS), and Eidelweiss Respite Services. Meridian Services continues to explore new opportunities for service and, as an organization, we look forward to the future with great anticipation.
Vision
We will conduct our operations in an ethical manner, maintain excellent standards, and strive always to do our best. Above all, we will uphold a tradition of service and caring for others.
Mission
Our mission is to provide services of the finest quality, so that those we serve will be able to realize their dreams. To achieve our mission, we are dedicated to valuing creativity, seeking innovative practices, and achieving expertise.
Code Ethics
Our Advisory Board, Officers, Administrators, and Directors will provide leadership and direction which reflects the mission, vision, and philosophical beliefs of the organization.
Our persons served preferences and choices will determine the direction of their pursuits of meaningful life choices and desired outcomes.
Our services will be provided with a person-centered approach and according to the unique interests and aptitudes of the individuals being served.
Our services will be delivered in a manner which promotes the respect, dignity and rights of each individual.
We will assist individuals to achieve independent and integrated community options that are meaningful and provide personal growth opportunities.
Our services will facilitate the individuals' ability to make informed decisions with regard to their choice of community living opportunities and will not be based on program convenience or availability.
Our services will assist individuals to obtain necessary accommodations which promote their potential for successful community living.
We will develop respectful partnerships with community members by exchanging education and resources that promote successful outcomes.
Our services will respect each individual's right to confidentiality and will be provided in accordance with data privacy regulations.
Our services will be provided by trained and qualified staff utilizing the most current practices.
Our marketing efforts will be conducted in a professional manner that is honest, image enhancing and delivered with integrity.
Our financial planning and management will comply with best business practices and applicable legal requirements.
Our staff will refrain from providing services which presents a potential conflict of interest and that interfere with the ethical standards of our organization.
Our services will be provided to individuals without regard to race, age, religion, sex, disability, marital status, affectional preference, public assistance status, ex-offender status, or national origin.
Meridian Services
Meridian Services has proudly served people in Minnesota with disabilities and their families since
Start Your Career
We invite you to join our team and begin a meaningful career filled with opportunities! When you work at Meridian, you have the opportunity to enrich people's lives through a variety of goals centered for people served. Today, we have 30 group homes, 220 In Home/SILS persons, and 120 Case Managers with our company in Minnesota. Our mission is to provide services of the finest quality, so that those we serve will be able to realize their dreams. Meridian Services staff achieve this goal by supporting the goals of the children, teenagers and/or adults located in a variety of supportive settings.