Where Dreams and Opportunities Align
Call for Nominations!
Direct Support Professional of the Year
It's time to nominate a Direct Support Professional you know who as gone above and beyond this past year. Please submit all nominations by August 26, 2022.
Pursuing Hopes & Dreams
"Meridian," the highest point stars reach in their courses, inspires our vision. Together, we will create an organization that reaches the highest levels of innovation, expertise, and compassionate care. We are proud of our history of providing services of the highest quality, a quality that has been recognized by those we serve and for which our company has received national accreditation. Meridian Services has served people with disabilities, those with mental health issues, the elderly and their families for a quarter of a century. Currently our Case Management Department serves approximately 2,500 elderly, 1,500 people with mental health diagnoses and more than 1,000 persons with developmental disabilities.
Our commitment includes a promise to encourage self-determination and self-advocacy and to develop policies and practices that support these philosophies. The further development of a self-determined life enhances each person's feelings of competence and well-being. Our focus on person-centered processes assists individuals with articulating and realizing future goals. Meridian Services was established to help individuals with disabilities to identify and pursue their hopes and dreams.
For all of us, these hopes and dreams include:
Self-Determination
The right to be as autonomous and independent as possible 

The satisfaction of a rich life, filled with the blessings of family, friendship, and personal accomplishment
Person-Centered Practices
Transportation and support with all preferred activities and events

The opportunity to learn, grow, and experience 

The security of a healthy, safe and just environment
Self-Advocacy
The opportunity to plan for the future

The awareness and experience of one's community rights and responsibilities
Confidence in Care
"Our daughter loves it at the Green Fields home. She seems very content and thinks of it as home. She enjoys the staff and her roommates. She gets to choose individual home or community activities such as one on one time with staff, and other activities with her housemates. She is more comfortable about her transportation in getting to church on Sunday morning as she previously felt that she was inconveniencing someone. It has been an overall positive experience for our daughter at Green Fields. The location of the house is convenient, as it is close to her place of employment and her parents live only a few miles away. We are also grateful that Meridian hired our daughter's former PCA and daughters to work at Green Fields. We think that all the ladies have fun with them."
Dottie and Bruce Anderson, Parents
Buffalo, Minnesota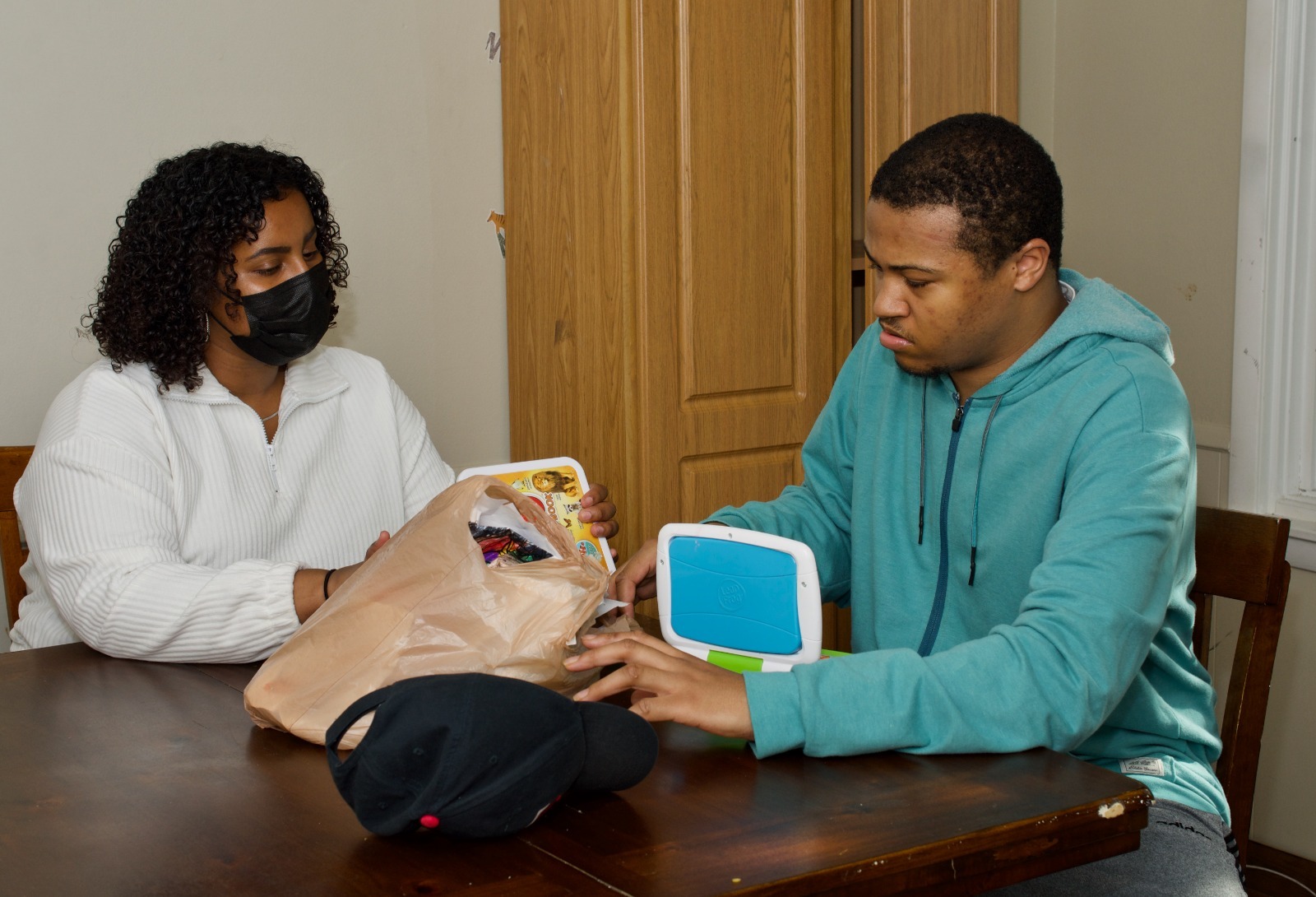 We believe that our experience, our quality, and our company's principals make us an excellent choice as you seek a service provider